grains cleaning drum separator
Typically, the grains cleaning drum separator also known as drum sieve is set up in grain receiving lines, which serves to split up course harmful particles found in cereal products throughout the pre-cleaning phase like hay particle, string, paper, bits of wood, maize leaves and cobs etc. Drum separator can relieve downstream machines and conveyers to be able to safeguard them against operating problems and damage.
Obviously additionally, it may broadly utilize in flour mill plant, storage, grain mill, oil plant, alcohol factory, starch factory. Drum separator is broadly applied in several methods for pre-cleaning materials. It's effectively utilized in the reception of granular, mealy, and floury bulk materials in grain mills, bulk storage systems, along with other plants within the food processing and feed manufacturing industries. This machine rich in capacity, lower land occupies minimizing energy consumes, steady running, easy maintenance is well-liked by clients.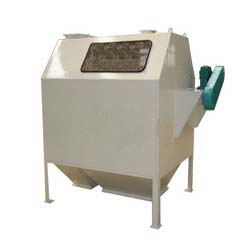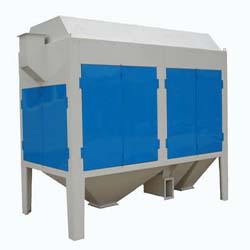 Principle:
A grains cleaning drum separator is running round and round within the machine, the stream of fabric flows in and experiences the sieve as the coarse are separated as over tails. Grain and offal are collected and delivered to different shops.
Features:
- High productivity as much as 250 t/h grain per machine.
- Sturdy design.
- High amount of self-cleaning.
- Reliable separation of coarse harmful particles.
- Easily screening drum changes.
- Low space and energy needs.
- Fixed type and moveable type can be found.
- Single screening or double tests (for fine harmful particles) is optional.

Pre-cleaning Workshop