chili powder mill
KMEC designs and supplies complete set of chili powder milling plants with tailor-made capacities according to customers' detailed requirement, we always offer high quality chili powder making equipment such as chili grinder, chili dry cleaners, chili powder sieving machine, chili deseeding machine, chili powder milling machine etc.
Chili powder (also powdered chili, chile powder or chilli powder) is the dried, pulverized fruit of one or more varieties of chili pepper, sometimes with the addition of other spices (when it may be known as chili powder blend).

Small Chili Powder Production Line
1TPD Chili Powder Production Line
This is a one-stop chili powder assembly line, and the daily capacity is 1TPD per day. The total investment is small, which is an ideal machinery for grinding powder pigment factory. The whole unit can save labor & electricity, high output.;
1TPD Chili Powder Processing Flowchart for Edible Use

Chili Powder Processing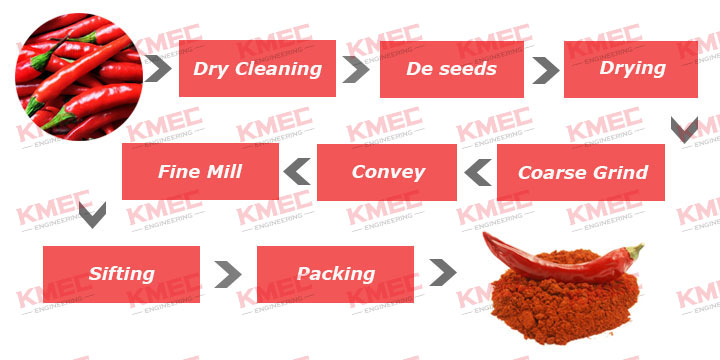 Dry Cleaning
Clean the dust on the surface of the hot pepper, pepper leaves and raw material containing impurities such as rope, plastic pieces, small sand to achieve water wash standard. It adopts the principle of pneumatic conveying, good sealing, dust after scattered wind filter bag, improved working conditions.
It adopts dry method for cleaning, impurity like dust, leaves, fag end, plastic cloth, small stone/sand etc, the cleaning efficiency can reach wet method cleaning standard.
Chilli Dry Cleaning Machine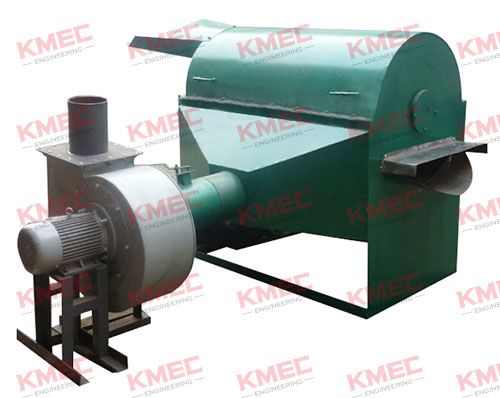 Chili Deseeding
It's mainly used to separate chili seed and skin, suitable for big chili. User can put complete chili directly, separating efficiency is high, finished chili is clean off seeds, these seeds can be packed directly. This is a necessary machine for chili further processing work.
Chili Deseeding Machine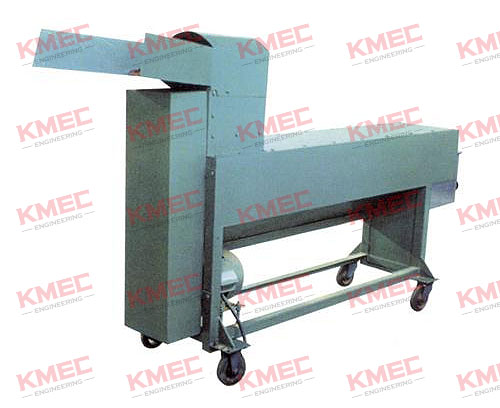 Drying
If raw chili moisture content is too high, such dryer is needed.
Chili Dryer / Chili Drying Machine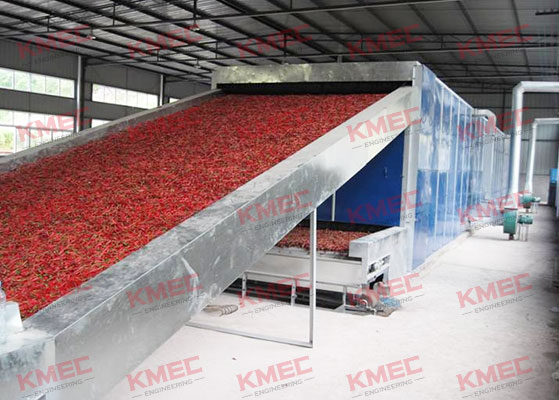 Milling and Sifting System
This system is consist of milling, sifting and dust collect part. It has high automatic degree, easy operation, low labor intensity, low electricity consumption, high capacity etc.
a. Milling part can be divided into coarse milling and fine milling part. Raw material is milled by relative-move rollers, chili color will not be changed by high working temperature.
b. Sifting part. It adopts Quantitative screw conveyer to feed, feeding speed can be adjusted. In coarse mill machine, chili will be broken by rotary hammer, then material will be lifted to sifting machine to sift and grade. Coarse material and fine material will be conveyed to different miller to grind again, then repeat the sifting work until standard fine flour get out.
c. Dust collector. This plant adopts aspiration transmission, sealing effect is wonderful, dust is filtered by high pressure pulse deduster, this largely lowered the pungent smell and dust, working environment is developed greatly.
Chili Powder Milling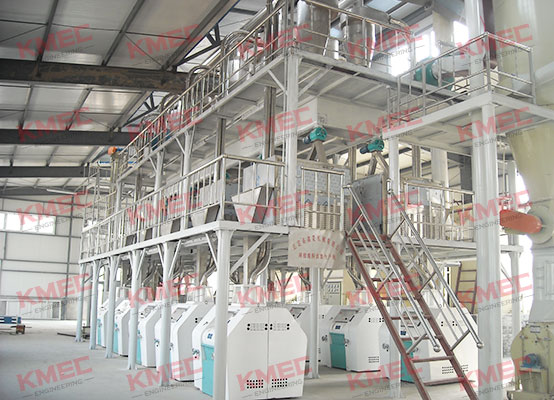 Chili Powder Sifting Machine
Packing
DCS series weighing and bagging machine is designed by our company with high speed bagging. It is widely used in large and middle and small flour mill and starch factory and chemical factory. This machine including two types: double screw conveyor and mono screw conveyor, double type used in large and middle capacity factory and mono type used in middle and small factory. This machine adopts excellent controller, thus can ensure machine high precision and high stability and long time service. This machine contains with good design and nice structure, high speed and easy operation. Sewing machine can cut thread automatically.
Semi-auto Packing Machine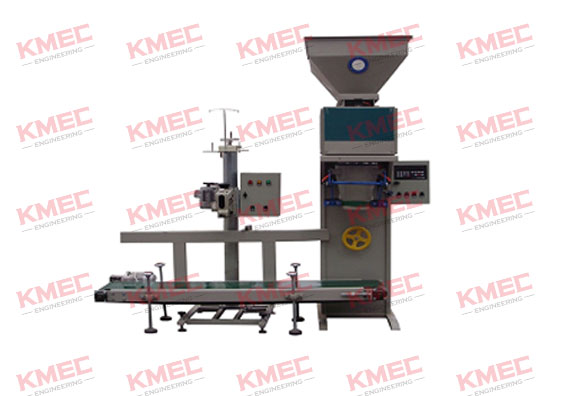 Releded chili powder mill Machinery