mini complete flour milling line
The best mini complete flour milling line is offered by KMEC. In wake of continuous improvement small flour mill market has grown in rampant speed, many investors have joined the flour milling enterprise but for those new to this, here is our recommendation.
What is Mini Type Complete Flour Milling Line?
Mini complete flour milling line means a small scale flour processing plant which connects a series flour milling equipment together to fulfill complete function of flour milling. Small investment, short installation period, and easy operation! Various specification production capacity that is 10-30TPD.
Below are some of successful projects for mini scale flour milling equipment, the daily capacity is 10ton and 20ton.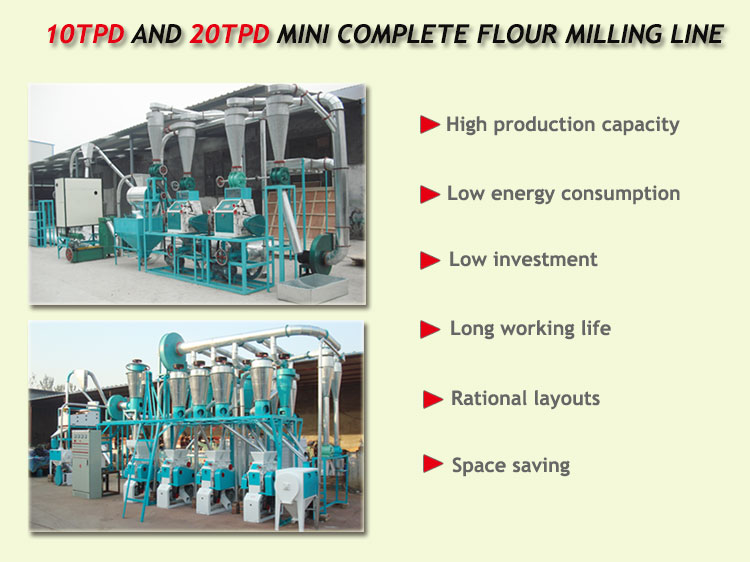 Mini flour milling unit is small size flour processing equipment designed for people who want to start a small scale flour business and those that want to mill flour at home. With this equipment one can grind wheat flour, corn flour, rice flour and so forth. A mini complete flour milling line becomes essential because people require to use flour mill machinery to produce edible use for family consumption.
Merits of the Mini Complete Flour Milling Line
The benefits of starting with a mini complete milling line is because small scale machinery is flexible, space saving energy saving and economic in the aspect of transportation as it is portable. In large scale one has to think of the daily funds, transportation fee and maintenance fee. Therefore, since mini complete flour milling equipment is equipped with less input, low energy consumption, production quality higher and much more it is more than welcomed by vast rural clients.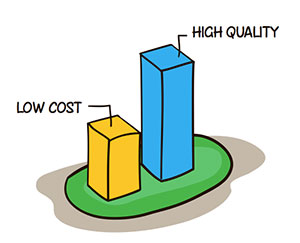 Cost of the Mini Flour Milling Line
The cost of the machine may vary with the country of origin. You may pay more when you import from countries such as Europe and America and pay less when you import from India and China. Note that when equipment is cheaper doesn't prove it is doomed to a substandard performance. As long as the equipment has the technical requirements it is good. Use the manufactures manual to get best results.
Order Your Mini Flour Milling Line From US Today!
If interested in the small scale wheat milling why not choose a mini complete flour milling line that KMEC.This is because it follows market development and through constant innovation, research we are able to develop new products constantly. Our mini complete flour milling line has obtained the trust and support of customers deeply. We do our best to meet the demand of our customers. On placing the order we make it our responsibility to adopt the means of multimodal transport to make the product available for you! We are always ready to give you the best service!