flour mill plant
KMEC is one of the best manufacturer and supplier in the grmilling field. We can always offer the latest milling technology and high quality flour mill machinery. We have very good relationship with flour mill machine factories, and we also cooperate with professors from Henan Grain & Oil Engineering, which is one of the top Research Universities on Grain & Oil Field in China. All above factors have decide our professional expertise in
grain milling production
and the reasonable competitive price of the flour mill machines!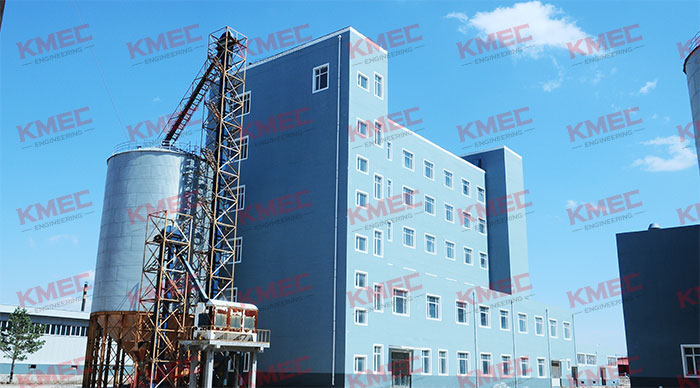 We supply and help design various capacity of
flour milling plants
with different prices according to customers' flour making needs. So far, we have exported flour mills to over many countries such as India, Mexico, Bangladesh, and Paraguay, Nigeria, New Zealand etc. Choose us, and KMEC will never disappoint you!
Flour Mill Plants
We offer technology and service on single Flour Mill Machine, Small Flour Mill Plants from 10TPD to 30TPD and Complete Set of Flour Mill from 30-1000TPD for wheat, corn/maize and chili etc.
Our plants are for different kinds of grinding and either tailor made or modular standard systems. The plants can be designed for wholegrain milling, wheat flour, rice flour, rye or almost any other type of grain and include flour sifting equipment, sifting machines, packing machines etc.
Small Flour Mill Plant
The M6fty-10 series flour mill plant is a small scale flour milling unit for wheat flour plant. It is welcomed by small business owner for its features, such as small size, easy operation and maintenance. The small line is the epitome of the big continuous flour mill unit, low investment and high efficiency!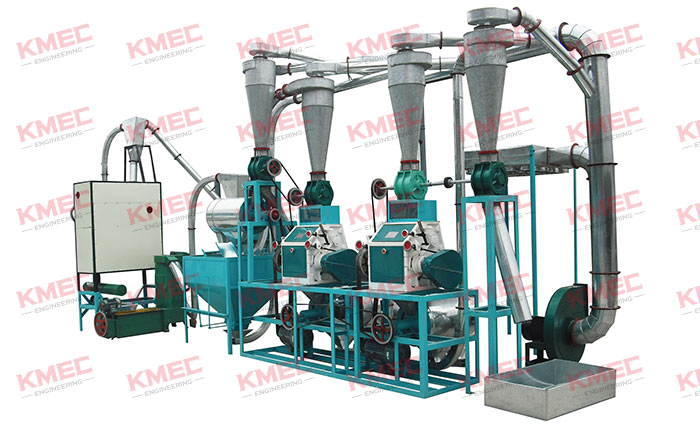 Provide Complete set of wheat flour mill ranges from 10TPD-1000TPD.
1. Single Wheat Flour Mill Machines
2. Small Wheat Flour Mill Plant from 10-100TPD
3. Complete Set of Wheat Flour Mill 100-1000TPD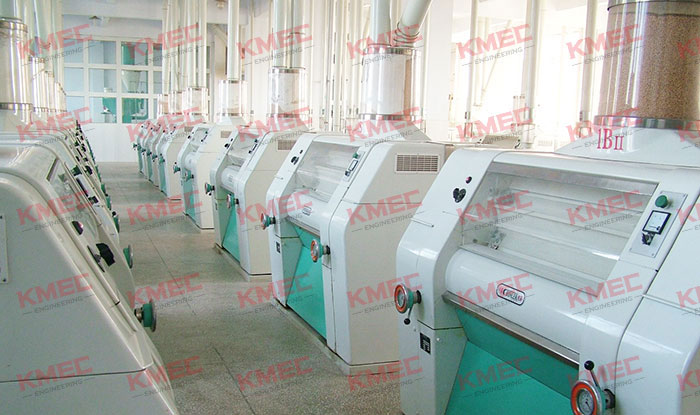 Wheat Flour Mill Project
So far, we have help design and build a great many complete set of flour mill plants across the world, below are some of the projects, here we just name a few of them,
Offer tailor-made projects for maize flour milling to satisfy customers' need, supply high quality maize flour milling machines.
1. Single Maize Flour Mill Machines
2. Small Maize Flour Mill Plant from 10-50TPD
3. Complete Set of Maize Flour Mill 50-500TPD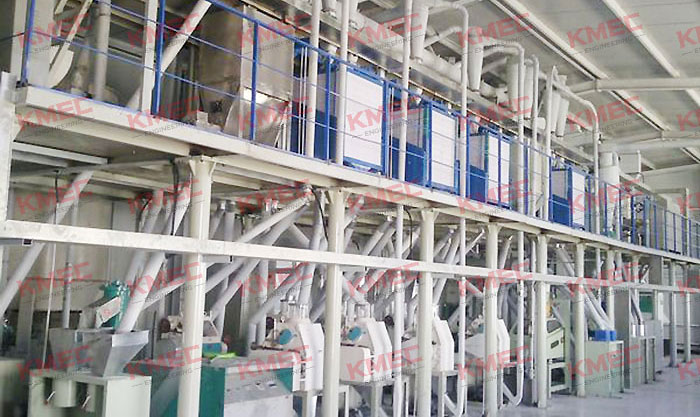 Maize Flour Mill Project
Below are some of the maize flour mill projects we help set up, we can design customized flour mills for corn flour milling according to different clients' making need!
| | |
| --- | --- |
| | |
| 40TPD Maize Flour Mill Factory | 50TPD Maize Grits Mill |
| | |
| 80TPD Maize Grits Flour Mill | 100TPD Maize FlourMill |
The chili flour mill plant is able to process chili powder automatically, which features of low labor intensity, low noise, no pollution, high quality and large output. We also offer quality chili powder machine, chili grinder, and as well as chili drying machines.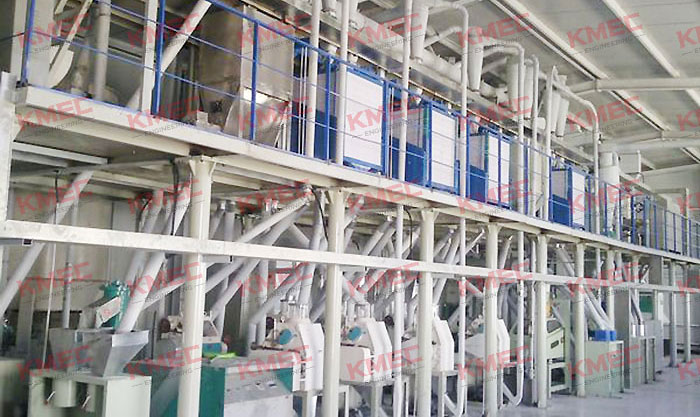 Chili Flour Mill Projects
Here we list the flowlling two small capacity chili flour mill plants, if you need larger capacity milling plant, please let us know, we will help you design and build the suitable one for you!
| | |
| --- | --- |
| | |
| 40KG/H Chili Flour Line | 1TPD Chili Flour Line |
Flour Mill Machine
Flour milling means the process of grinding grain into flour. There are a great number of flour mill machinery in the market, and what you should do is to choose the right flour mill machine according to the grain you need to process. The small flour milling machines are mainly for independent use, also can be used in a small plant. The grains that can be processed are wheat, maize, rice, and grain sorghum etc. We will list a series best-selling flour mill machines below for your reference.
M6FY Series Flour Milling Machine
M6FY series flour milling machine is our base model. However, it is highly efficient.
It has very good appearance, compact in structure and low energy-consumption, low noise, good performance, and high efficiency. It is suitable for milling wheat, corn, sorghum, and other grains.
M6FC Series Flour Milling Machine
M6FC series flour milling machine is the latest model. it is able to process the wheat automatically and reduce the intensity of labor. This series flour machine has advantages of easy operation and maintenance, no ground hole, lifting the wheat, receiving the bran and flour on the ground.
M6FX Series Flour Milling Machine
M6FX series of flour milling machines have regulate design and compact structure, lift and grade material by round handle. Skin and corn are milled separately. The material storehouse is on ground and receiving the flour and bran on ground too.
Flour milling process
"Flour" is used to describe any edible substance in powder form. Of all the cereals milled for flour, wheat is the best known grain and most consumed flour. To produce the highest quality flour, the aim of the miller is to identify and source the most suitable grain and properly prepare it for milling, and then to separate as much good quality flour as possible from the grain without excessively damaging the constituents of the grain, being the endosperm and germ in the heart of the grain, and the branny outer layers of the grain. Milling is now much more than the simple Grinding of grain. The following description will give you an understanding of the processes of milling of grain as we perform it. There are four main processing systems of the flour production. They are Break System, Purification System, Scratch System and Reduction System.
Break System: Extract the wheat middling and wheat middling with bran.
Purification System: use the purifier to separate wheat middling and bran, and sucked out of bran.
Scratch System: Light grinding wheat middling which from break system and purifier, wheat middling without bran goes to reduction system, wheat middling with bran goes to purification system again.
Reduction System: Mill the wheat middling from purification system, break system, scratch system into flour, remove the fine bran.