grain intensive dampener
The intensive dampener is usually applied for the intensive dampening of grain. The water addition rates of up to 4% are possible with minimum abrasion and breakage of the product.
The intensive dampener is designed like an acclivitous blade conveyor. The grain is fed into the dampener through the front-end inlet. Water is sprayed into the grain near the inlet. Together with the separately added water, the grain is transferred from the end to the top of the machine by the mixing blades when intensive intermixing and water penetration by the rotor whirling system are achieved. The thoroughly dampened grain is discharged from the machine outlet.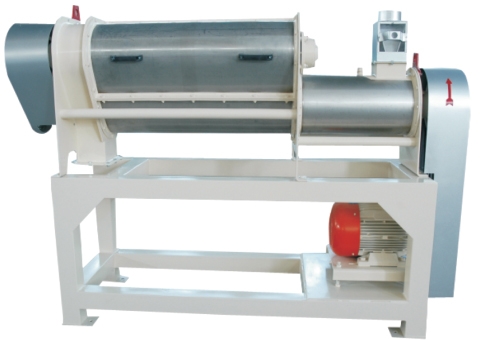 Salient Features of Intensive Dampener
▲ The acclivitous transferring design ensures the water thoroughly blending with the grain and best preparation for the farther dampening in the grain bins.
▲ Water control valve on-inlet ensures the water to be shutoff when no grains flow.
▲ Low power requirement
▲ Excellent sanitation
▲ The top cover can be removed easily for maintenance
▲ All parts in contact with the product are of stainless steel

Intensive Dampener Workshop