grain aspiration cleaning machine
TFXH grain aspiration cleaning machine could be coupled with vibro separator and horizontal scourers, which is broadly used in flour mills and silos storage cleaning section. Also this machine is effectively used singly in flour mills, feed mills, seed cleaning plants, and oilseed cleaning plants. Circular aspiration cleaning machine is definitely installed in the finish of vibro separator or horizontal scourer and accustomed to remove low-density contaminants from granular materials. Once the grain stream sheet is given in to the inlet from the funnel and flowing lower, the environment suction experiences the grain sheet and also the hulls, small straws, shrunken grain, or any other slight offal are introduced away. The suction air is recycled inside a closed box and the majority of the offal is collected and released in the offal outlet.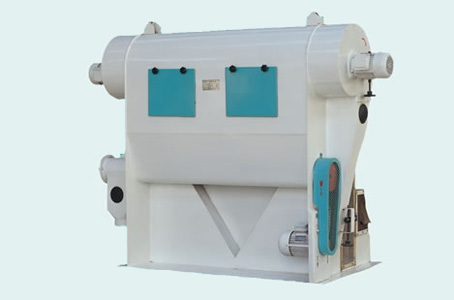 Features:
- Excellent separating efficiency
- High capacity
- Number of programs
- Reliable separation of low density harmful particles
- Complete air recycling system, low exterior air volume needed, less aspiration the equipment and low energy needs.