M6FC flour mill machinery
M6FC flour mill machinery is unique design of our factory latest products. This model design concept considers the individual and small–scale flour mill plant in urban areas. M6FC in structure there is no ground hole, while lifting the wheat receiving the bran and flour are all on the ground. This machine not can process cereals automatically and reduce the labor intensity but is easy to operate and maintain.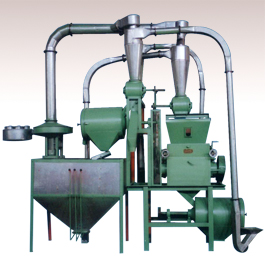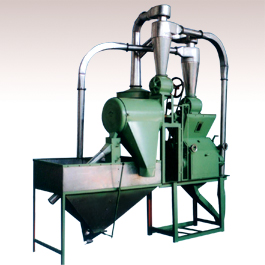 Specific Characters:
● It has reasonable and compact structure, durable and nice looking.
● It has small size and light weight, is easy to transport and install.
● Easy operation and maintenance.
● Manual tripping machinery is link with flow control mechanical switches, this bring sensitive and reliable operation.
● The machine adopt close sieve, so it has succinct structure, low cost and easy change for sieve cloth.
● It also has advantage of low consumption of power, low noise, stable and reliable performance.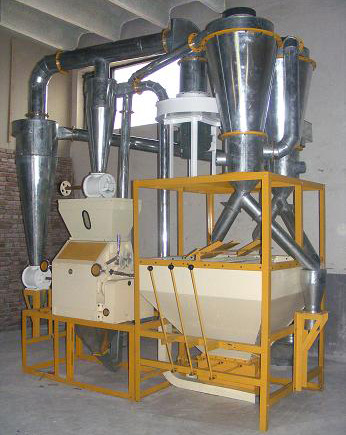 Main Technical Paramerters:
Model
Capacity (kg/h)
Power (kw)
Weight(kg)
Packing (mm)
M6FC-35
300-400
9.7
Confirm with the stipulation of GB


750X650X750 2200X850X1500
M6FC-40
350-450
13.2
1050X1000X900 2400X250X150