For proper working of biomass briquette press and drying machine in the biomass briquetting plant,size of biomass waste is important. There are two types of crushing machine available for make suitable size sawdust or biomass grain for following drying machine and biomass briquette press in biomass briquetting plant. The choose of proper model depend on the types and size of your raw material.
Wood Crusher
It's necessary to use a wood crusher if your raw material is raw wood. Wood crusher can process raw wood with size less than 200mm(diameter) and moisture below 30%. After crushed, the output size can reach diameter 3-5mm , which is suitable for further briquetting and drying.
Model BFSD Wood Crusher (For fresh or dried raw wood)
Product Picture

Capacity(kg/h)
400-500
Diameter of Feeding Material
Not more than 150-200mm
Size of crushed material
Max. Ø5×5mm
Motor
11kw
Gross/Net Weight
400/350kg
Overall Dimension (mm)
1250*700 *910
The wood crusher produced by our company is a kind of newly-developed wood crushing equipment for raw wood, which is an innovation on the basis of all the traditional crusher-making theories both home and abroad. It is composed of machine body, knife chipping part, chips re-crushing part and sieving part, etc. It combines both chipping and crushing in one machine, can make sawdust in one passage, no need to use wood chipper for pre-processing of wood logs.
To ensure security, the feed inlet of this machine adopts self-suction design to avoid serious damage to operaters.
It has the advantage of low investment and energy consumption, high output, high-quality finished products, easy to operate and maintain, etc.
Hammer Mill (Smaller and softer material)
This machine is suitable for milling many kinds of material, such as: Wood Pieces Tree Trimmings, Peanut Shell, Empty Fruit Bunch, Corn Cob, Maize Stralk, sunflower shell meal
SFSZ Series Vibrating Hammer Mill: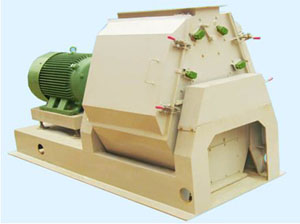 Model
Capacity(t/h)
Power(kw)
Note
SFSZ70*75
75/90
5.5-6.5
Diameter of the sifter:1.2mm
Material: maize at a MC 13%
SFSZ130*75
160/200
11-15
Diameter of the sifter:1.2mm
Material: maize at a MC 13%
1.Crush raw materials such as corn, cotton seeds waste, bean waste.95% can get through 60 meshes, no block.
2.Production efficiency is one-up in the world. When screen vibrates, the efficiency could be increased by 20-30%;By experiment, use 75Kw vibrate hammer mill, impulse fan 5.5Kw,mesh diameter 1.2mm, the capacity to crush corn is 6 t/h. Degree of fineness:98% get through 24 meshes(0.85mm), 80% get through 65 meshes,49% get through 80 meshes.
3.Auxiliary facilities are the same simple as ordinary water drip hammer mill. The power doesn't increase. So it's very easy to update the old machine.
4.The machine is stable and reliable. Vibrator, elastomer, screen can be replaced outside the machine.
999 Series Teardrop Hammer Mill: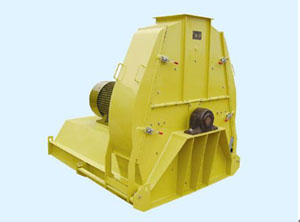 | | | | | |
| --- | --- | --- | --- | --- |
| Model | 999-Ⅰ | 999-Ⅱ | 999-Ⅲ | 999-Ⅳ |
| Capacity(t/h) | 12-15 | 25-35 | 38-50 | 52-70 |
| Power(kw) | 75/90 | 110/132 | 200/220 | 250/315 |
| Weight(kg) | 2810-3200 | 3600-3800 | 4200-4400 | 4900-5400 |
1. Teardrop crushing chamber, double crushing design, 25% more of the capacity compared with normal hammer mill. The distance of the blades is adjustable, this machine can be used for both normal crushing and fine crushing.
2. Side open operation door with fastener, it's easy to repair and maintain the machine.
3. Safe and environmental with the seals
4. Checked by high-precision balance equipment, low noise and long life span of the bearing.
5. Speed adjustable feeder, belt conveyor feeder and frequency control screw feeder is optional.
6. This machine used to livestock and poultry feed plant, aquatic product and alcohol plant, citric acid plant and food products plant.